Let me ask you a question: Who do you trust more, someone you've known for years, or someone you just met?
For most of us, we would trust someone we've known for years. It could be a family member or a friend we met at school or work: We've witnessed how they've treated others and us, they've proven they are trustworthy, and we respect them. We have lots of evidence to demonstrate their words align with their actions.
On the other hand, someone we just met has no such track record. He or she may say, "I'm honest, so you can trust me!" But we have no proof. And trusting others based only on what they say is unwise.
The Power of Trust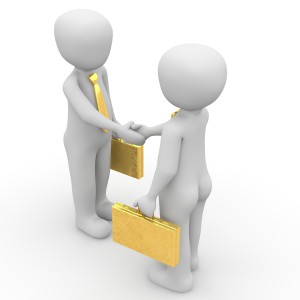 When I started building my business, I knew the importance of trust. If I was able to put trust at the center of every relationship within my organization, our ability to grow and succeed would be limitless.
But because building trust takes time, I faced a problem: How could I leverage the benefits of trust without people having to wait years and maybe even decades to experience amazing results?
I worked tirelessly to solve this dilemma. My answer led me to develop a strategy that built genuine trust faster than any other way I'd ever witnessed before.
And this wasn't a superficial trust. Where someone says, "I trust you," but really doesn't mean it. This is a type of trust that typically takes years to build. When men and women followed my approach, they experienced career success in a remarkably short period of time.
Are you ready to follow a proven business model that leverages trust in amazing ways?
---
신뢰를 쌓는데 지름길이 존재하는가
한가지 질문을 던져보고 싶다. 당신은 누굴 가장 신뢰하는가. 몇년 동안 알아왔던 사람과 이제 막 만난 사람 중 누굴 더 신뢰할 가능성이 클까.
대부분 우리들은 몇년 동안 알아왔던 사람을 신뢰하게 된다. 가족 중 누군가가 될 수 있고, 학교나 일터에서 만난 오래된 친구일 수도 있다. 우리는 그들이 다른 사람들을 어떻게 대하는지, 우리를 또 어떻게 대해 왔는지 주욱 지켜봤을 뿐 아니라, 말과 행동의 일치를 통해 우리들에게 이미 그들은 신뢰와 존경이 대상이 될 만큼 검증이 되었을 터이다.
반면, 우리가 최근에 만난 사람들에게는 이런 검증의 기록이 존재하지 않는다. 그들이 "저야 정직하지요. 그러니 믿어주십시오" 라고 말한 들, 우리에게는 믿음의 근거가 없다. 게다가 믿어달라고 말하는 것만 보고 그들을 믿을 만큼 우리가 어리석지도 않다.
신뢰가 주는 힘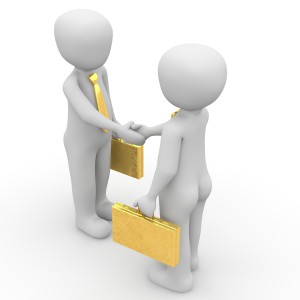 비즈니스를 시작할 때, 나는 신뢰의 중요성에 대해 인식하고 있었다. 내 회사 안에 모든 관계의 중심축에  '신뢰'를 놓을 수 있었다면 우리의 성장은 그 한계를 느끼지 못할 정도로 성공할 것이다.
그런데 신뢰를 쌓는 데에는 시간이 걸리는 법이고, 여기서 나의 고민은 시작되었다. 신뢰가 가진 힘을 어떻게 사람들에게 잘 이해시켜서 때로는 10년도 족히 걸리는 시간을 낭비하지 않도록 할 것인가.
정말 그 문제를 푸는데 힘들고 힘들었지만 그러나 포기하지 않고 이 딜레마에 맞섰다. 그리고 내가 봐 왔던 그 어떤 방법 보다도 더 빨리 진정한 신뢰를 쌓기 위한 방법을 대답으로 건질 수 있었다.
그리고 여기서 말하는 신뢰란 가식적인 것과는 거리가 멀다. "당신을 신뢰합니다"라고 말할 때 조차도 모두가 다 진정으로 의미를 담고 있지는 않다. 여기서 말하는 신뢰는 전형적으로 몇년에 걸쳐 쌓아지는 신뢰이다. 이 방식을 따른 사람들은 단시간 내에도 놀랄 만큼 신뢰를 통해 비즈니스를 성공시켜 냈다.
이제 선택은 당신에게 맡기겠다.  신뢰를 통해 성공을 이룬다는 이미 입증된 이 기가 막힌 방식을 당신도 적용해 보겠는지 말이다.